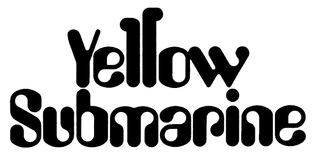 Yellow Submarine (Movie)
is one of many franchises in LEGO Dimensions.
Related Characters/Objects
Quest NPCs

Old Fred

We All Lived in a Yellow Submarine

Nowhere Man

Making All His Nowhere Plans

Big Blue Meanie
Max
Liverpool Officer
Yellow Submarine World
Blue Mountains
Liverpool
Sea of Time
Sea of Science
Sea of Monsters
Sea of Nothing
Foothills of the Headlands
Sea of Holes
Pepperland
Trivia
Characters will move limitedly
Ad blocker interference detected!
Wikia is a free-to-use site that makes money from advertising. We have a modified experience for viewers using ad blockers

Wikia is not accessible if you've made further modifications. Remove the custom ad blocker rule(s) and the page will load as expected.