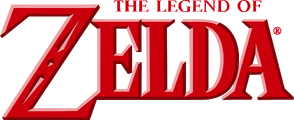 The Legend of Zelda
is one of the many franchises in LEGO Dimensions. It is a Sub-Franchise of
Nintendo
.
Related Characters/Objects
The Legend of Zelda Level Pack
Levels
A Hyrulean Fantasy Adventure
Worlds
Hyrule

Hyrule Field

Lon-Lon Ranch
Castle Town

Hyrule Castle

Temple of Time
Princess Zelda's Courtyard
Triforce (Restoration) 30,000 Studs

Happy Mask Shop (Restortation) 15,000 Studs
Bombchu Bowling Alley
Shooting Gallery
Post Office
Telma's Bar

Lake Hylia

Pond of Happiness
Fishing Pond

The Lost Woods

Sacred Forest Meadow
Forest Temple

Kokiri Forest

Link's House
Saria's House
Twins' House
Know-It-All-Brothers' House
Mido's House
Kokiri Shop
Forest Training Center
Great Deku Tree (Restoration) 25,000 Studs

Kakariko Village
Death Mountain

Great Fairy Fountain (Restoration) 20,000 Studs
Death Mountain Trail

Zora's Domain

Zora's River
Zora's Fountain (Restoration) 10,000 Studs

Gerudo Valley

Gerudo's Fortress
Haunted Wasteland
Ad blocker interference detected!
Wikia is a free-to-use site that makes money from advertising. We have a modified experience for viewers using ad blockers

Wikia is not accessible if you've made further modifications. Remove the custom ad blocker rule(s) and the page will load as expected.