The LEGO SpongeBob Movie
is a movie franchise in LEGO Dimensions.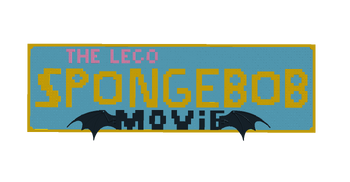 Background
Mermaid Man and Barnacle Boy have always been Bikini Bottom's greatest heroes, but when Plankton threatens to drown all of Bikini Bottom in oil should Mr. Krabs not give him the Krabby Patty formula, SpongeBob and Patrick will have to team up with their heroes to put a stop to Plankton's scheme and save the world!
Related Characters/Objects
Customs by Ohmyheck
The LEGO SpongeBob Movie Story Pack

Mermaid Man

Krusty Krab
Invisible Boatmobile
Levels
Levels by Ohmyheck
Mermaid Man and Barnacle Boy VII: The Cat's Whiskers
The Return of the Revenge of Plankton
Escape from Rock Bottom
Attack of the Super Villains
Scaling the Rig
The Final Battle
Trivia
SpongeBob, Squidward, Mr. Krabs, Plankton and Sandy can change into their movie counterparts when they're in the film's Adventure World and Story Pack.
Ad blocker interference detected!
Wikia is a free-to-use site that makes money from advertising. We have a modified experience for viewers using ad blockers

Wikia is not accessible if you've made further modifications. Remove the custom ad blocker rule(s) and the page will load as expected.