The LEGO DTCG Movie Is one of the many franchises in LEGO Dimensions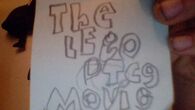 Background
similar to The GameTime Movie, accept a strange evil entity known as The Darkness is threatening to take over Damien The Comment Guy's most fav. wiki: the LEGO Dimensions Customs Community, In order to stop the darkness, he must enlist the help of other users From other wikis
Packs
Customs/Made packs by ???
Story Pack Levels
Under Construction
The Great Darkness Escape
The Search For The Users
Airfield Chase
Mission: Possible
The Final Showdown
Achievements
The Darkness ♥s Potato Knishes
complete the story pack with Zooker
Mission: IM-Possible
complete the level Mission: Possible with Ethan Hunt
The Final Countdown
Complete The Final Showdown, Along With The Final Showdown (TLBM) & The Final Showdown (Ghostbusters 2016)
Fighting Blackfire With Blackfire
Complete The Final Showdown With The Darkness
Fashion Show
Use All Of Damien The Comment Guy's Shirts
Adventure World
FANDOM

SMG4 Wiki
LEGO Dimensions Customs Community

Custom Showroom
Idea Machine Room

Sonic News Network
Community Central

Hall O' Wikis
FANDOM Help Center
The Wiki Factory
Ad blocker interference detected!
Wikia is a free-to-use site that makes money from advertising. We have a modified experience for viewers using ad blockers

Wikia is not accessible if you've made further modifications. Remove the custom ad blocker rule(s) and the page will load as expected.