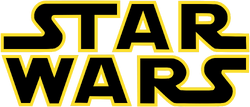 Star Wars is one of the many franchises of LEGO Dimensions. It is also a sub-franchise of
Disney
.
Related Characters/Objects
Han and Chewbacca Team Pack
Star Wars: Episode VIII Story Pack
Customs by Ininjago
Star Wars: A New Hope Level Pack

Luke Skywalker

Luke's Landspeeder
X-Wing Fighter
Customs by Wowimjarred
Rey Fun Pack
Kylo Ren Fun Pack

Kylo Ren

Kylo Ren's Command Shuttle

Star Wars Level Pack

Han Solo

Millenium Falcon
A-Wing Starfighter
Sub-Franchises
Ad blocker interference detected!
Wikia is a free-to-use site that makes money from advertising. We have a modified experience for viewers using ad blockers

Wikia is not accessible if you've made further modifications. Remove the custom ad blocker rule(s) and the page will load as expected.