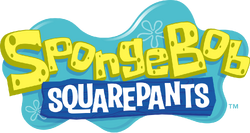 SpongeBob SquarePants
is one of the many franchises of LEGO Dimensions.
Related Characters/Objects
*Not included physically, but playable in-game when using Plankton's Time Machine.
Spongebob and Patrick Team Pack
Spongebob Squarepants
Patrick Star
Gary
Patty Wagon
other items TBA
Squidward Tentacles Fun Pack
Squidward Tentacles
Chrome Time Machine
other items TBA
Mr. Krabs and Plankton Battle Back
Ad blocker interference detected!
Wikia is a free-to-use site that makes money from advertising. We have a modified experience for viewers using ad blockers

Wikia is not accessible if you've made further modifications. Remove the custom ad blocker rule(s) and the page will load as expected.