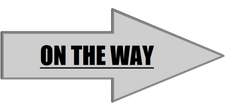 On The Way is a franchise featured in LEGO Dimensions. It is based on the film idea featured on the Idea Wiki.
About
Jake, the founder; Lawrence, the handyman; and Gillan, the member of the Boys go on a trip to San Francisco, California to get to a funeral. During their trip, they later get followed by a couple.
Related Characters/Objects
Fun Pack

Jake

Soaring Box Car
The Demolition Derby
Team Pack

Gillan

Jilopy
Flying Car of Today
Trivia
It is one of the franchise licensed by Columbia Pictures.
Ad blocker interference detected!
Wikia is a free-to-use site that makes money from advertising. We have a modified experience for viewers using ad blockers

Wikia is not accessible if you've made further modifications. Remove the custom ad blocker rule(s) and the page will load as expected.