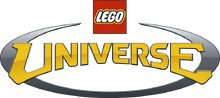 LEGO Universe is one of many franchises in LEGO Dimensions.
Related Characters/Objects 
LEGO Universe Level Pack

Doctor Overbuild

Assembly Turret
Robot Dog

LEGO Universe Team Pack
LEGO Universe Fun Pack
LEGO Universe Fun Pack
LEGO Universe Polybag
LEGO Universe World
Nexus Tower
Nimbus Station
Crux Prime
Avant Gardens
Forbidden Valley
The Maelstrom
Ad blocker interference detected!
Wikia is a free-to-use site that makes money from advertising. We have a modified experience for viewers using ad blockers

Wikia is not accessible if you've made further modifications. Remove the custom ad blocker rule(s) and the page will load as expected.