Frisk
Character information
Name
Frisk
Gender
N/A
Franchise
Undertale
Residence
Underground
Frisk is one of the Level Pack characters from LEGO Dimensions, from the
Undertale
franchise.
Abilities
Mercy
Character Change (Into Chara)
Vine Cut
Super Strength
Trivia
Frisk is the third completely silent playable figure in LEGO Dimensions the first being Chell from the Portal 2 franchise and the second being Bart from the Simpsons franchise.
Gallery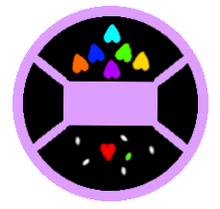 Ad blocker interference detected!
Wikia is a free-to-use site that makes money from advertising. We have a modified experience for viewers using ad blockers

Wikia is not accessible if you've made further modifications. Remove the custom ad blocker rule(s) and the page will load as expected.