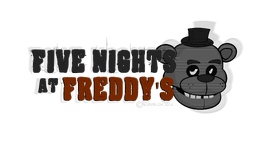 Five Nights at Freddy's
is one of the franchises in
LEGO Dimensions
.
Packs
Team Pack

Freddy Fazbear (Can switch to Bonnie, Chica and Foxy when playing in the Adventure World)
Springtrap

Fun Pack
Adventure World
Freddy Fazbear's Pizzeria

The Office
Show Stage
Backstage
Dining Area
Pirate's Cove
East Hall
West Hall
Restrooms
Kitchen
Supply Closet

Freddy Fazbear's Pizzeria (Five Nights at Freddy's 2)

The Office
Show Stage
Parts & Service
Main Hall
Game Area
Prize Corner
Kids Cove

Fazbear Fright
Resident Homes

The House
Sidewalk
Fredbear's Family Diner
Happy Streets
Circus Babies Pizzeria
Ballora Gallery
Breaker Room
Circus Baby's Entertainment and Rental
Circus Gallery
Elevator
Funtime Auditorium
Parts/Service
Primary Control Module
Private Room
Scooping Room
Battle Arenas
Five Nights at Freddy's World
Non-Playable Characters
Marionette
Ballora
Funtime Freddy
Boy
William Afton
Green Shirt Guy
Ad blocker interference detected!
Wikia is a free-to-use site that makes money from advertising. We have a modified experience for viewers using ad blockers

Wikia is not accessible if you've made further modifications. Remove the custom ad blocker rule(s) and the page will load as expected.