Finding Nemo is an Adventure World in LEGO Dimensions.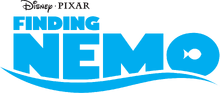 Locations
Australia

New South Wales
Queensland

Great Barrier Reef

The Drop-Off
Mr. Ray's School
Marlin, Dory and Nemo's Home
East Australian Current
Deep Sea Trench
Sunken Battleship

United States

California

Morro Bay

Sunken Cargo Ship
Marine Life Institute

Journey to the Deep
Kid Zone
Touch Pool
Open Ocean Exhibit
Quarantine

Freeway
Ad blocker interference detected!
Wikia is a free-to-use site that makes money from advertising. We have a modified experience for viewers using ad blockers

Wikia is not accessible if you've made further modifications. Remove the custom ad blocker rule(s) and the page will load as expected.