AnthonyM and the World of Sketch is a franchise in LEGO Dimensions.
Background
There exists a multiverse known as the Quantum River, where 25 Sketchian universes (each with infinite sub-realities) exist. When ideas are created, they take physical form in Sketchia before transcending.
AnthonyM is the first human to enter this world, and he has a daunting task ahead of him... keep the Sketchians safe. However, he cannot do it alone. With the help of his friends Strongarm, Techo, and Blurri, he will do whatever he can to maintain order within Sketchia-23.
Related Characters/Objects
Standard Variants
BATTLE ARENA: Penciltown Square
Strongarm/Techo Team Pack
BATTLE ARENA: Zeloka Trading Outpost
BATTLE ARENA: Stratosville Colosseum
BATTLE ARENA: Umbra Village
Special Variants
BATTLE ARENA: Guardian's Sanctum Pocket Dimension
World
Levels
Achievements
Mission complete, crisis averted!
Complete all 6 AnthonyM Levels
Let's slam some faces and break some rules!
Achieve Rule Breaker status in any AnthonyM Level
Guardian's gotta help those in need!
Complete any quest in World of Sketch
Gallery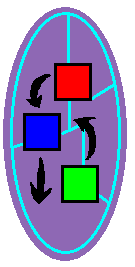 Ad blocker interference detected!
Wikia is a free-to-use site that makes money from advertising. We have a modified experience for viewers using ad blockers

Wikia is not accessible if you've made further modifications. Remove the custom ad blocker rule(s) and the page will load as expected.